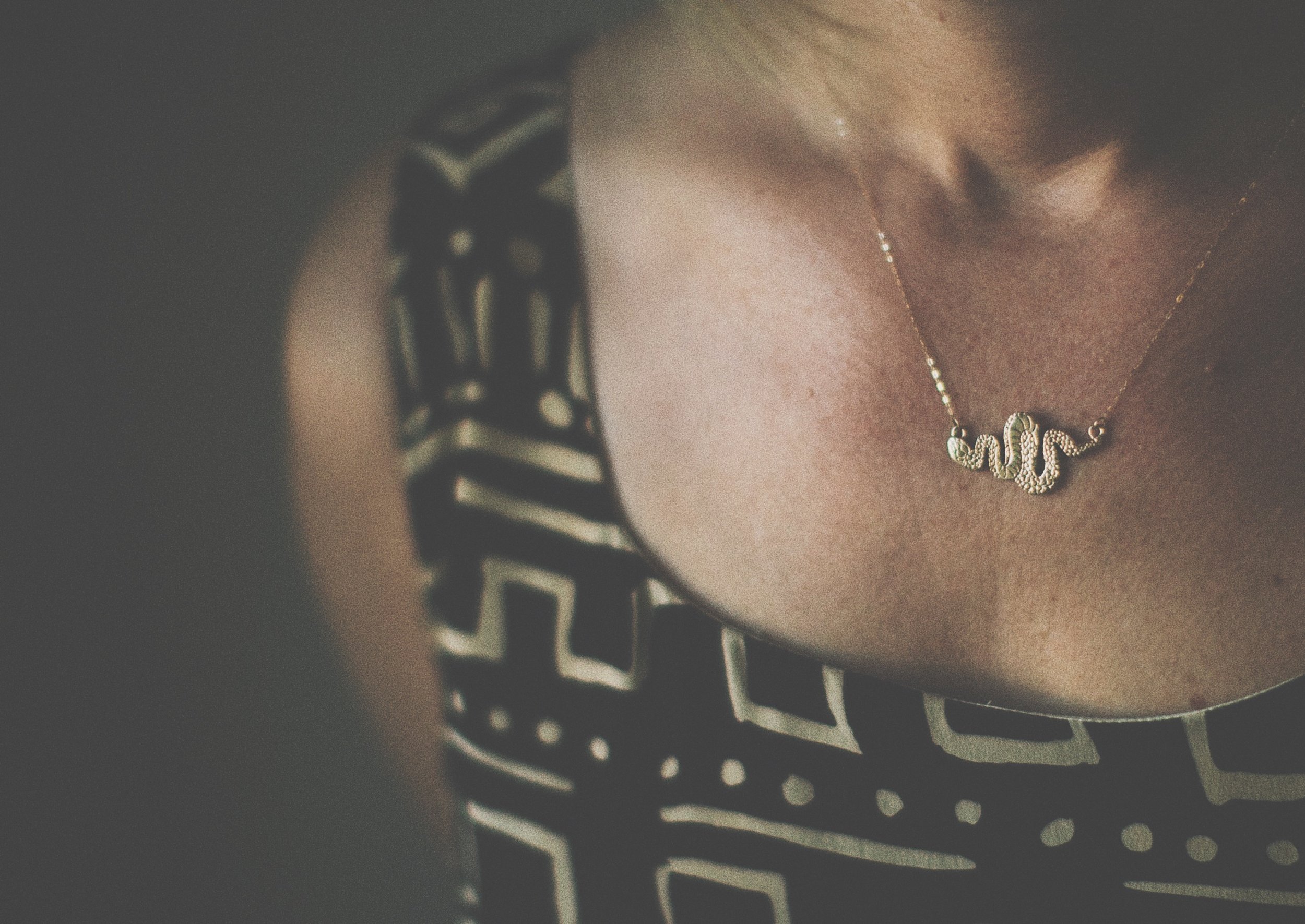 Snake Charm Necklace
Historically snakes represent rebirth, transformation and healing because they go through the process of shedding their old skin. The scientific word for this is ecdysis. Snake imagery has been a steady icon throughout the last 5,000 years of jewelry-making. Recently, I've been particularly drawn to this animal because of the transformations happening in my own life. This necklace exudes power, and that feeling is something that I have started to channel and remind myself of everyday, that I am powerful- and so are you.
I carved this snake charm out of wax and had it cast into metal. The charm measures 32mm long and 17mm wide (at the largest point). The charm is hung on a 14K yellow gold chain that measures .5mm.
This necklace is made-to-order and requires a 3 week lead time.